Amanpuri
Situated on the west coast of Thailand's largest island lies a resort which quite literally means "place of peace" in Sanskrit.
Situated on the west coast of Thailand's largest island lies a resort which quite literally means "place of peace" in Sanskrit. With a secluded, perfect beach which stretches for miles as the waves of the Andaman sea lap against its shores, it is hard not to feel tranquillity and harmony at the Amanpuri, and it is easy to see why couples can't get enough of this luxuriously idyllic resort when it comes to hosting their wedding here.
About the Amanpuri
There's only two words can describe the Amanpuri – tropical paradise. Residing on a peninsular with the most breathtaking view of the Andaman Sea and tucked amidst lush green gardens and palm trees, it's like stepping into another world altogether.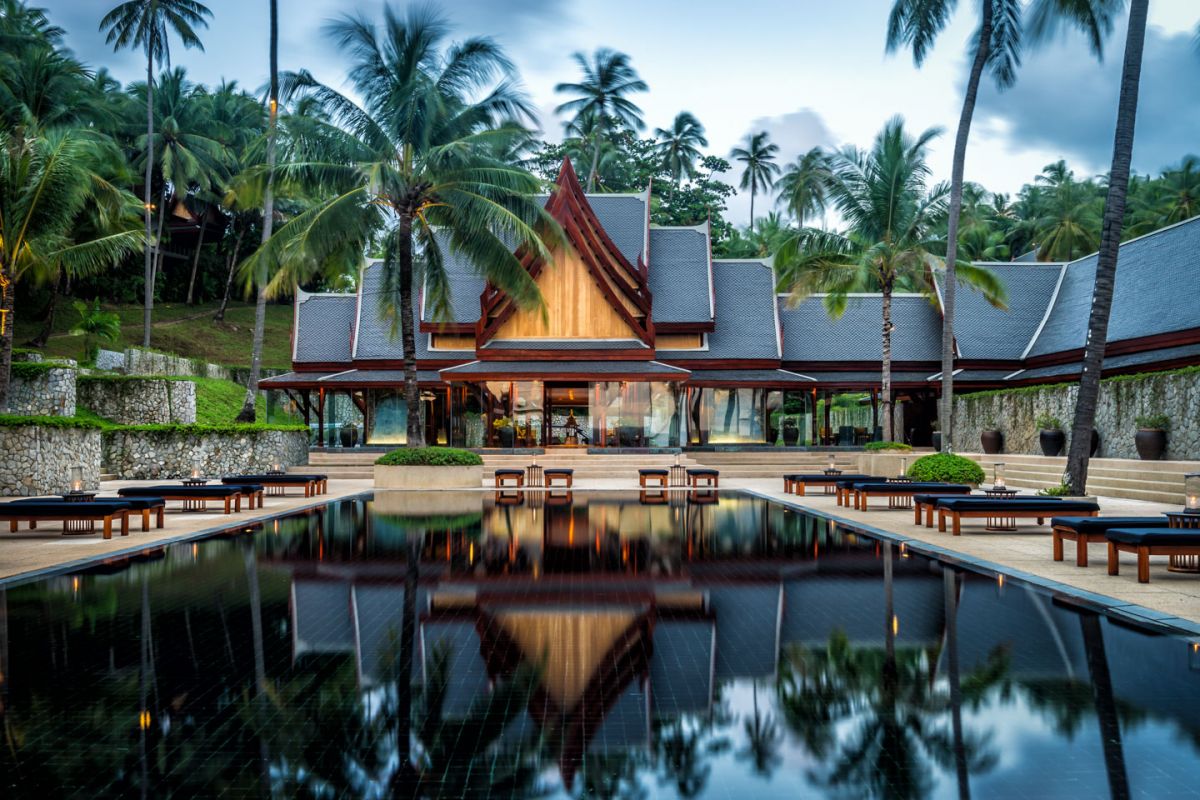 The resort's impressive layout was designed by Edward Tuttle, an American-born architect and interior designer who was inspired by the history Ayutthaya temple and channelled that into his design of the Amanpuri, which features several traditional touches, including polished wood interiors and multi-tiered Thai-style roofs.
What couples will love the most about planning a wedding at the Amanpuri is how completely stress-free the experience will be. It's true! What reason could there be to stress when the resort's experienced and passionate team of dedicated wedding assistants are there to take care of everything for you? All you have to do is enjoy your special day with your loved ones and be caught up in the romance of the moment, nothing more. Let the Amanpuri's wedding team be your superhero which takes care of everything else.
Start the lead-up to the day you've been waiting for with a relaxing 90-minute spa treatment at the resort. And then, the magic begins.
The Amanpuri's wedding team will handle everything from the venue selection and arrangement, timing, menus, hiring the professional photographers and videographers, organizing your hair and make-up right down to the entertainment for the night. The wedding package at the resort comes with a bridal bouquet and a corsage for the groom, a bridal archway complete with ceremony chairs, venue decorations, a bottle of celebratory champagne, free flow of the house beverages for 2 hours during the reception and a spectacular 2-tier wedding cake that will leave you gasping in delight.
The Amanpuri beach is oriented towards the west, which makes sunset weddings an absolutely magical experience that is truly a once in a lifetime moment, just like your wedding day.
The Amanpuri has been renown worldwide for its personal service, fine cuisine, top-notch service, and its exceptionally beautiful tropical island surroundings. Are you ready for the wedding of your dreams?