Cape Sienna Phuket Gourmet Hotel & Villas
18/40 Moo 6, Nakalay Road, Kamala, Phuket 83150, Phuket, Thailand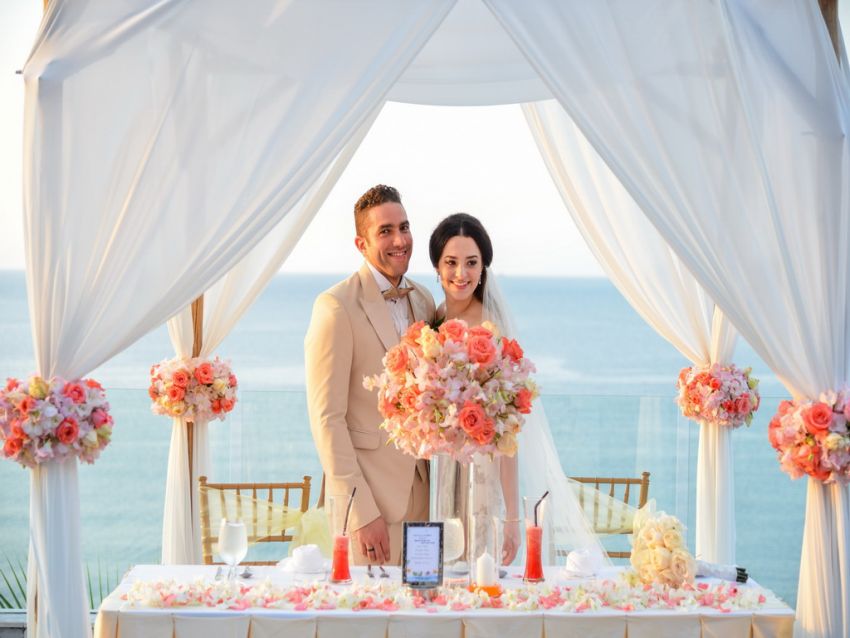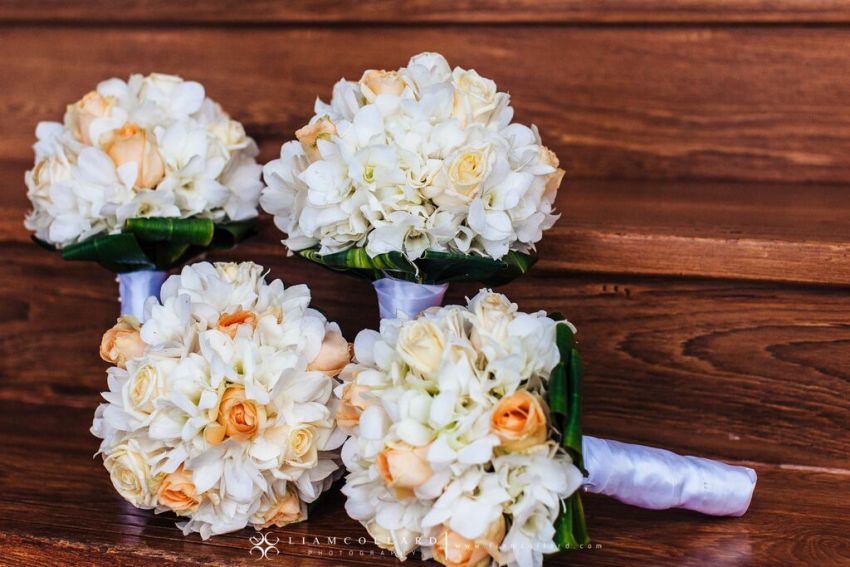 special wedding offers

USD

2,785

per wedding (30 pax)

Celebrant for Vows Exchange
Wedding Altar : Flower Arch/Bamboo Tent with White Fabric and Flowers
Master Table with Flowers, Banquet Chairs with White Covers and Bows
Bride Bouquet, Groom Corsage, Baskets of Confetti, Tropical Flowers
Fruits Punch Welcome Drink (all guests), Standard AV - Music, Mic, etc
Sand Ceremony and Wedding Certificate
Special Room Rate (min. 10% disc.) with Comp. Room Upgrade (couple)
In Room Flower Decoration on The Wedding Night & 1 Btl. of Champagne
Round Trip Airport Transfer for Bride & Groom
Rate is valid for up tp 30 pax. Add. guest @ approx. USD$11 per pax
overview
Price:

| | |
| --- | --- |
| Ceremony: | USD 2,785 (Minimum 30 pax) |
| Dinner | From USD 56 per pax. |
| Beverage: | From USD 32 per pax. |

Package includes:

Celebrant for Vows Exchange
Wedding Altar : Flower Arch/Bamboo Tent with White Fabric and Flowers
Master Table with Flowers, Banquet Chairs with White Covers and Bows
Bride Bouquet, Groom Corsage, Baskets of Confetti, Tropical Flowers
Fruits Punch Welcome Drink (all guests), Standard AV - Music, Mic, etc
Sand Ceremony and Wedding Certificate
Special Room Rate (min. 10% disc.) with Comp. Room Upgrade (couple)
In Room Flower Decoration on The Wedding Night & 1 Btl. of Champagne
Round Trip Airport Transfer for Bride & Groom
Rate is valid for up tp 30 pax. Add. guest @ approx. USD$11 per pax

Capacity:
Ceremony (100), Dinner (100)
Hotel Star:

Type
Hotel, Restaurant/Bar, Private Villa
Setting
Lighting/Sound, Onsite wedding consultant, Outside vendor allowed, Outdoor area, Onsite parking, Onsite catering, Indoor area, Event Rentals
Special features:
Sleek lifestyle hotel, Overlooking Kamala Bay
Language:
English, Thai
About
Spring or Summer, Grand or Private, Your dream wedding come true on the most special and important day of your life.
C
ape Sienna Phuket Gourmet Hotel & Villas offers a wedding setting for extravagant and intimate groups which is unmatched in Phuket. Discover spacious bridal rooms with views of Thaland's Indian Ocean. Unique possibilities...from Vanilla Sky Weddings to Poolside receptions or Intimate Dinner at PLUM with a romantic Setting, all of which is witnessed by once other then the Sun, Moon and the Star!!!
Total Rooms: 146
Distances:
Phuket International Airport - 17.8KM
City Centre - 15KM
Kamala Beach - 1.02KM
WEDDING INSPIRATION
Here's a list of our past events.
TOUR MAP
FREQUENTLY ASKED QUESTIONS
Where is the perfect spot for our wedding?
The first venue is The New Sun Deck, located on same level with the hotel lobby. This venue is good for large groups of 40 persons and above. The second venue is The Vanilla Sky Bar & Gastro pub, located on the roof top of hotel with maximum 40 persons
Can we choose the venue we like?
Yes of course and the incredible Andaman Ocean View can be seem from every corner of the property.
Is a complimentary menu tasting included? How many people can attend?
Yes for confirmed wedding bookings. Will be reimbursed in the final payment. 2 pax may attend (the couple)
How much is the deposit?
50 percent of the selected wedding ceremony package
Will there be discounted room rates for guests at the wedding?
Yes for bookings with a minimum of 10 rooms
Weather condition, when is the best time ?
Nov – Apr, but other months can be very nice as well.
Why Cape Sienna Phuket Hotel & Villas ?
A dream location for your wedding with the most beautiful natural backdrop on your special day… wherever you go, wherever you look...you have the clear blue sky meeting the sparkling turquoise ocean. 146 rooms and ocean front villas are all positioned to command stunning sea views, certified by Trip Advisor as one of The Most Romantic Hotels in Asia
Check out the related article at Cape Sienna Phuket Gourmet Hotel & Villas
contact vendor

0
keyboard_arrow_up