Cape Sienna Phuket Gourmet Hotel & Villas
18/40 Moo 6, Nakalay Road, Kamala, Phuket 83150, Phuket, Thailand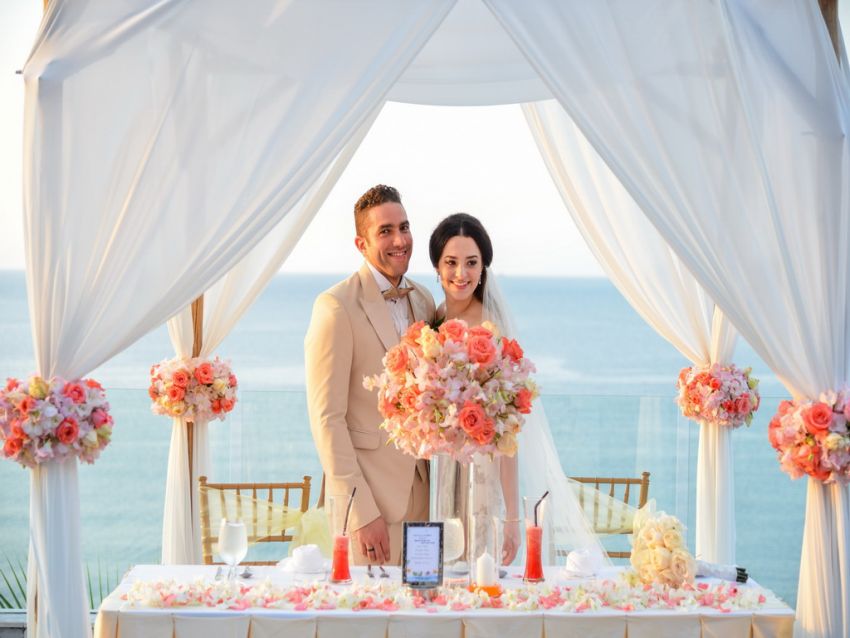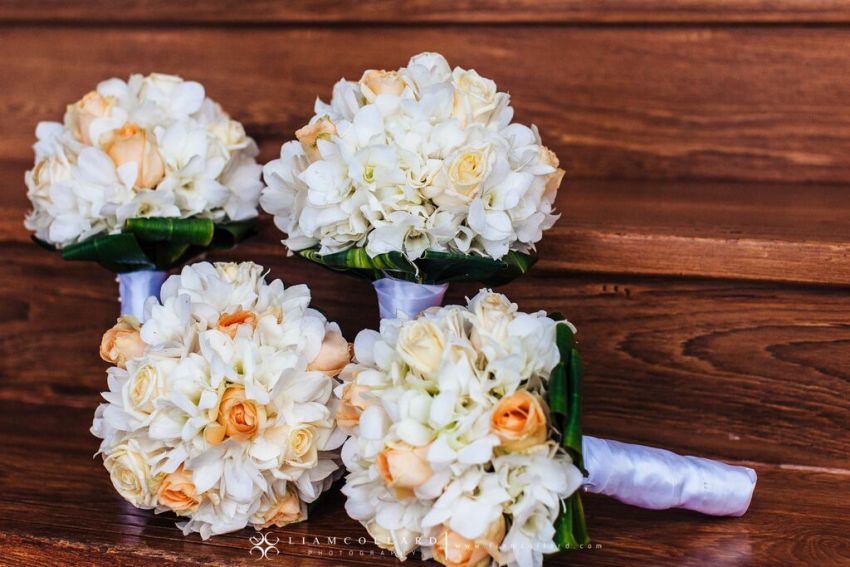 USD

2,889

for 30 pax
Additional price per pax
Food:
From
USD
58
per pax
Beverage:
From
USD
34
per pax
Package includes:
Celebrant for Vows Exchange
Wedding Altar : Flower Arch/Bamboo Tent with White Fabric and Flowers
Master Table with Flowers, Banquet Chairs with White Covers and Bows
Bride Bouquet, Groom Corsage, Baskets of Confetti, Tropical Flowers
Fruits Punch Welcome Drink (all guests), Standard AV - Music, Mic, etc
Sand Ceremony and Wedding Certificate
Special Room Rate (min. 10% disc.) with Comp. Room Upgrade (couple)
In Room Flower Decoration on The Wedding Night & 1 Btl. of Champagne
Round Trip Airport Transfer for Bride & Groom
Rate is valid for up tp 30 pax. Add. guest @ approx. USD$11 per pax
overview
| | |
| --- | --- |
| Capacity: | Ceremony (100), Dinner (100) |
| Hotel Star: | |
| Type | Hotel, Restaurant/Bar, Private Villa |
| Setting | Lighting/Sound, Onsite wedding consultant, Outside vendor allowed, Outdoor area, Onsite parking, Onsite catering, Indoor area, Event Rentals |
| Special features: | Sleek lifestyle hotel, Overlooking Kamala Bay |
| Language: | English, Thai |
About
Spring or Summer, Grand or Private, Your dream wedding come true on the most special and important day of your life.
C
ape Sienna Phuket Gourmet Hotel & Villas offers a wedding setting for extravagant and intimate groups which is unmatched in Phuket. Discover spacious bridal rooms with views of Thaland's Indian Ocean. Unique possibilities...from Vanilla Sky Weddings to Poolside receptions or Intimate Dinner at PLUM with a romantic Setting, all of which is witnessed by once other then the Sun, Moon and the Star!!!
Total Rooms: 146
Distances:
Phuket International Airport - 17.8KM
City Centre - 15KM
Kamala Beach - 1.02KM
WEDDING INSPIRATION
Here's a list of our past events.
PACKAGE DETAILS
| | |
| --- | --- |
| WEDDING PACKAGE 2019-2020 | view |
| OPEN BAR PACKAGE 2019-2020 | view |
| CANAPE MENU | view |
| INTERNATIONAL BUFFET DINNER | view |
| THAI BUFFET DINNER | view |
FREQUENTLY ASKED QUESTIONS
Where is the perfect spot for our wedding?
The first venue is The New Sun Deck, located on same level with the hotel lobby. This venue is good for large groups of 40 persons and above. The second venue is The Vanilla Sky Bar & Gastro pub, located on the roof top of hotel with maximum 40 persons
Can we choose the venue we like?
Yes of course and the incredible Andaman Ocean View can be seem from every corner of the property.
Is a complimentary menu tasting included? How many people can attend?
Yes for confirmed wedding bookings. Will be reimbursed in the final payment. 2 pax may attend (the couple)
How much is the deposit?
50 percent of the selected wedding ceremony package
Will there be discounted room rates for guests at the wedding?
Yes for bookings with a minimum of 10 rooms
Weather condition, when is the best time ?
Nov – Apr, but other months can be very nice as well.
Why Cape Sienna Phuket Hotel & Villas ?
A dream location for your wedding with the most beautiful natural backdrop on your special day… wherever you go, wherever you look...you have the clear blue sky meeting the sparkling turquoise ocean. 146 rooms and ocean front villas are all positioned to command stunning sea views, certified by Trip Advisor as one of The Most Romantic Hotels in Asia
Check out the related article at Cape Sienna Phuket Gourmet Hotel & Villas
USER REVIEWS
Wesley Matsumoto
Reviewed December 03, 2017
A big thank you to Mar and her team for help setting up a beautiful wedding for my wife and I. She went the extra yard to make sure everything was perfect! I would not hesitate and come back and stay at Cape Sienna, this is a must! The moment you exit the elevator to the front desk you are given ths amazing view of the ocean which takes your breathe away. The staff were all very polite and willing to go above and beyond to help.The location was perfect in my opinion, away from the madness but close enough if you wanted to partake. The rooms were extremely comfortable and the food I thought was excellent. Do not miss the vanilla sky bar and Plum, oh and do order room service as it was probably the best I had in Thailand! ... View moreView less
Emily & Brenton Smith
Reviewed March 19, 2017
We recently had our wedding at Cape Sienna and from start to finish the organisation and communications with Narubadin were extremely easy and fast in responding! The day could not have run better if we had wanted it to. Everything was on time and the ceremony and reception set up was beautiful ad exactly how we had asked for it to be set up. The music and fireworks at the reception were also fantastic along with the massive buffet which all of our guests loved. Also, thank you to the hair and make up team who again did exactly what I was after and were extremely professional and fun on the day. To the photographers and videographers, you were also great and the photos and video photogage is stunning! We also spent 3 nights at Cape Sienna. One of the best hotels we have ever stayed at. We were upgraded to a suite room and the view was amazing. All the facilities including the restaurant and bar are great for food and drinks as well. Once again thank you to Narubadin and also Mar for meeting with us prior to the wedding.... View moreView less
Chris G
Reviewed January 30, 2017
Our daughter and her fiancé wanted an overseas wedding and chose Cape Sienna Hotel just out of Phuket (Kamala) as it provided outdoor wedding facilities overlooking the Andaman Sea. They also do weddings as a speciality. Our accommodation was a View Jacuzzi Deluxe Suite overlooking the sea with outoor jacuzzi. The resort sits on the side of a hill and is split by a road with 4-6 room villas with pools on the bottom of the site plus their own large communal infinity pool. On the high side was the main resort with large pool overlooked by the lunch and breakfast restaurant. In addition at its highest point is Plum Prime Steakhouse five star restaurant and also Vanilla Sky Bar all with magnificent views. We had a family dinner at Plum which was superb. Presentation of the dishes was most innovative and high quality food. Staff were most attentive and helpful. They were very supportive when one of the guests had to go to hospital after a day out touring. They put us in a hotel car, the one Phuket ambulance was busy, and drove us to the hospital forty minutes away. Overall a great resort but not particularly suitable for young families... View moreView less
send enquiries now,
best rate guaranteed