Crimson Resort & Spa Mactan
Seascapes Resort Town,, Lapu-Lapu City, Mactan Island, Cebu, Philippines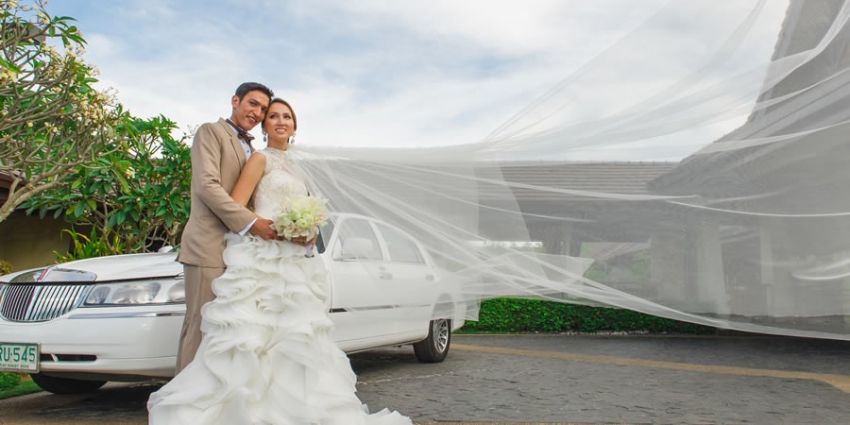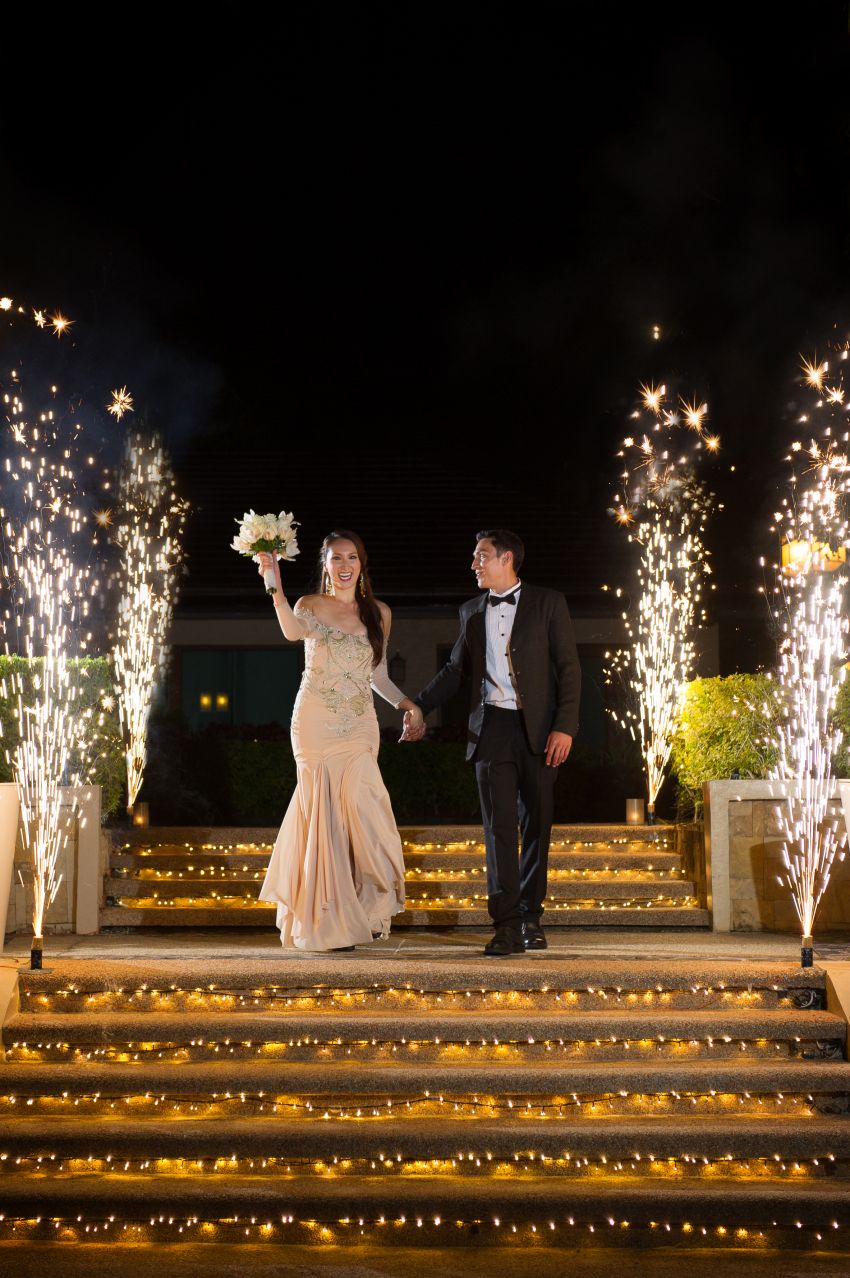 special wedding offers

USD

6,264

per wedding (100pax)

Exclusive Use of The Venue for Four (4) Hours
A Selection of Buffet Menus of your choice
One (1) Round of Beverage
One (1) Bottle of Champagne for the couple's toast
Wedding Guest Book
Basic Floral Centerpieces for all tables
Basic Presidential Table Centerpieces
Complimentary Overnight Stay in Deluxe Garden (Wedding Night)
A Special Wedding Room Amenity
Romantic Set Up in the room on the night of the wedding
overview
Price:
From

USD

1,328

for 100 person.

Package includes:

Exclusive use of the venue for Two (2)
Theatre set-up
Gazebo with floral accents
Floral accent along the aisle
Red carpet
Tropical fruit punch
Fruit- infused water

Capacity:
Ceremony (250), Dinner (150)
Hotel Star:

Type
Beach Resort, Private Villa, Villa, Resort, Private Beach
Setting
Onsite overnight accommodations, Wheelchair accessible, Valet Parking, Outdoor area, Onsite parking, Onsite catering
Special features:
Beachfront , Private Beach, Private Villa, Restaurants & Bars, Full Service Spa , World Luxury Hotel Awardee, Conde Nast Recommended
Language:
English, Japanese, Korean
About
A breathtaking location for your beautiful beginnings providing solutions from pre-wedding preparations to reception.
H
owever you envision your special day, you'll find walking down the aisle in Cebu nothing short of stunning. Crimson Mactan Resort and Spa is simply made for this kind of romance. Mix and match any of our gorgeous packages to infuse your personal style. Dreaming of a beach wedding, an intimate ceremony or perhaps a full-blown dramatic gala? Trust yourself to this sensational destination today. Once you've chosen a look, spark your imagination with stylish elements masterminded by our wedding specialists to assist on booking your guest rooms, executing details and setting up the stage for the main event.
Choose a venue that match your personality, from the elegant grand ballroom to panoramic ocean scenery of the beachfront and the pristine greens of the garden. Have the option to curate your own menu with the help of our culinary team. Raise the bar with our open bar options and look radiant and have fun with spa pampering treatments perfect for bridal showers and entourage parties.
Total Rooms: 290
Distances:
Mactan-Cebu International Airport - 4.4KM
City Centre - 10KM
WEDDING INSPIRATION
Here's a list of our past events.
PACKAGE DETAILS
| | |
| --- | --- |
| ALL ABOUT WEDDINGS | view |
| ALL ABOUT CRIMSON RESORT AND SPA MACTAN | view |
| MENU SELECTION | view |
TOUR MAP
USER REVIEWS
Jim D
Reviewed March 11, 2019
The Crimson Resort takes service and excellence to another level! My fiance and I were traveling the Philippines searching for a wedding venue and stayed at several properties throughout our trip, in Boracay and Mactan. The Crimson resorts is by far one of the best experiences you will have staying n either island. They take pride in recognizing every fine detail and experience their guests will have. From arrival to departure, you're treated like royalty. The Crimson Mactan was an absolutely beautiful resort with spacious "villa"-style accommodations. There's an excellent beachfront, even for Mactan, with an awesome infinity pool, and separate "Crimzone" pool area for families and private guests. Both were amazing. Also, we have to compliment and acknowledge the amazing service provided by Hya, Crimson's events and banquet sales executive. From the start, she provided us unparalleled, personalized attention and responsiveness. My fiance and I HIGHLY recommend this resort for your stay in Cebu. You won't be disappointed!... View moreView less
lavinadd
Reviewed September 14, 2017
The hotel, service, food, rooms everything was just the best. The service and hospitality was just so good. From the concierge to the Managers, everyone was so helpful and so nice. The food selection was so good and tasty. We were there from Aug 30 - Sept 4 for a family wedding. Everyone enjoyed theselves and I am sure they will go back for a vacation as myself already planning to take my parents. It is also wheelchair friendly which is not available in many hotels. They also had a section for children. The Pool was right next to the beach and they had beautiful sitting areas so people can relax with the beach view. The hotel and staff were all so nice. Well done to all the staff of Crimson Resort. We had a wonderful holiday and a beautiful wedding all thanks to all of you.... View moreView less
Nishmanish
Reviewed March 12, 2017
My family and I stayed at Crimson from 3rd March -7th March we were there for an Indian Wedding. Right from arriving at Cebu airport through to Departing Cebu airport we were taken care of by staff at Crimson. As we were told this was the first Indian wedding held at this resort, we were so impresed by the staff attitude and commitment with their kind and helpful services to their guests with various needs, staff went out of their way to ensure their guests were happy and taken care of. As I am in the process of planning my own wedding, I would say that Crimson is my first choice. The resort makes a perfect venue for an intimate wedding celebration, where all friends and family can feel comfortable and enjoy the services Crimson provides. The Indian food was on point in comparison to the other resorts in Cebu and the variety of other cuisines was just perfect. I would like to thank some if these amazing people who made our stay at the Crimson fabulous. -The Vila host (Ms Madz Aguas) was awesome! She really went out of her way to make sure we were taken care of. The Guest Services Manager (Mr Mark Artaba), was so organised and always had a smile on his face. The Airport Representative (Fredie Bacus) Amazing service, really made us feel like VIPs. Indian Chef (Mr Arvind Singh) Amazing, flavourful dishes! Thank you! Finally Ms Shailini Larrazabel and Ms Jo Ann Castillo, thank you for taking out the time to meet with us, you have truly impressed us with your hard work and dedication, Crimson wouldn't be the same without you! Thank you for all that you have done! Your hard work truly did not go unnoticed! We will see you soon! If you are planning to take a vacation to Cebu, Crimson is the place to book!... View moreView less
contact vendor

0
keyboard_arrow_up