Best Pre-wedding Photography Spots in Taipei
Stunning natural landscape, beautiful historical sites and magnificent architectural buildings make Taipei a popular city for taking pre-wedding photos.
Up north of Taiwan, near the very edge of the island, lies its capital Taipei. Considered an economic and cultural center, it comes as no surprise that it combines the best of both worlds when it comes to pre-wedding photography backdrops: leafy forests and stone buildings, natural and historical, golden sunshine and bright city lights.
Courtesy of TaipeiRoyalWed, which specializes in gown rentals and photography among other services, we have gathered 10 of the best places for pre-wedding photos and exactly why they belong on this list.
1. Lengshueikeng, Mt. Yangming (陽明山 - 冷水坑)
A picture-perfect view. With its wide blue lake, suspended bridge, and sprawling grass fields, Lengshueikeng lets you feel you're in a forest without the creepy Grimm Brothers' vibe. The cloud-flecked sapphire sky further cements its fairytale atmosphere. During autumn and winter, the field turns from green to a beautiful ethereal silver. Newlyweds who want to get married in a meadow of silver want to stop by between October to December.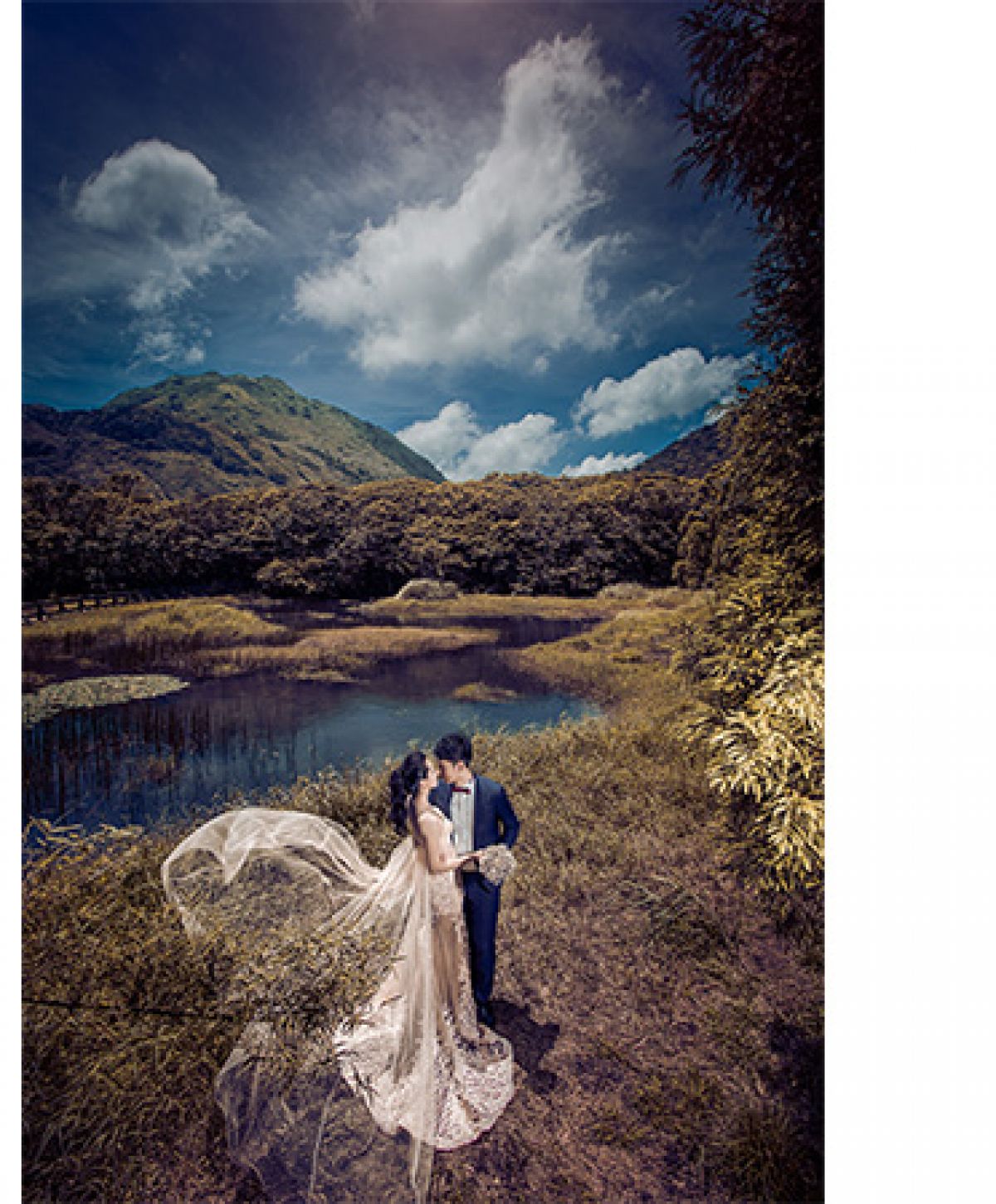 2. Lin An Tai Mansion (台灣傳統建築:林安泰古厝)
Lin An Tai Mansion is one of Taiwan's best-known historical structures. Merely walking through its paneled hallways is like stepping back in time. Couples that favor an historic theme with a dash of Eastern tradition in their pre-wedding pictures should book this gorgeous manor.
3. ZhenAiTaoHuaYuan, Mt. Yangming (真愛桃花源婚紗攝影基地)
This gorgeous place combines the natural beauty of Mt. Yangming with the elegance of manmade structures. Spanning 7000 square meters, it contains meadows of flowers, a small forest, a church, and a lake for your photographing pleasure. There are also lots of indoor studios scattered throughout, each with their own style and color palette. Your wedding album will be diverse and beautiful.
4. Shalun Beach, Tamsui (沙崙海水浴場)
The ocean has long since been a favored backdrop. And who can blame them? The foam splashing at your ankles, strolling on the beach with the sunset painted crimson and gold in the sky—they make for some pretty romantic shots.
5. Floriculture Experiment Center, Mt. Yangming (陽明山 - 花卉試驗中心)
Unlike Lengshuikeng, the trees at the Floriculture Experiment Center are taller and bigger, giving it a more woods-like atmosphere. A few have fallen over sideways due to previous storms and they make for a beautiful, imposing photo-op. The sunlight streaming through the leaves will add an extra layer of innocence and ethereality for white-clad brides.
6. NanYa Wonderful Rock, Jiufen (九份 - 南雅奇岩)
On Taiwan's northeast coast rests an enormous boulder that, through the centuries and elements, has been weathered into a piece of art. Taking your pre-wedding photos here is like leaving a note that declares, "May our love be like this stone. Let the winds of time, waves of hardship weather us, accumulating into beautiful, mysterious scars that will one day become one of nature's most magnificent sights."
7. Buyen Pavilion, Jiufen (九份 - 不厭亭)
Not far from Buyen Pavilion is Taiwan's most scenic highway: Ruishaung Road. Highly favored by advertisers and fellow wedding couples, it even features traces of Taiwan's early development. Pre-wedding photos taken here will be infused with history and mystery.
8. Tamsui Manor (淡水莊園婚紗攝影基地)
The Tamsui Manor spans over ten thousand square meters and features ocean-themed chapels, gothic churches, Mediterranean architecture, and all kinds of indoor sets with different cultural influences. Regardless what theme you prefer, this manor is sure to have it. Small wonder it's a wedding favorite.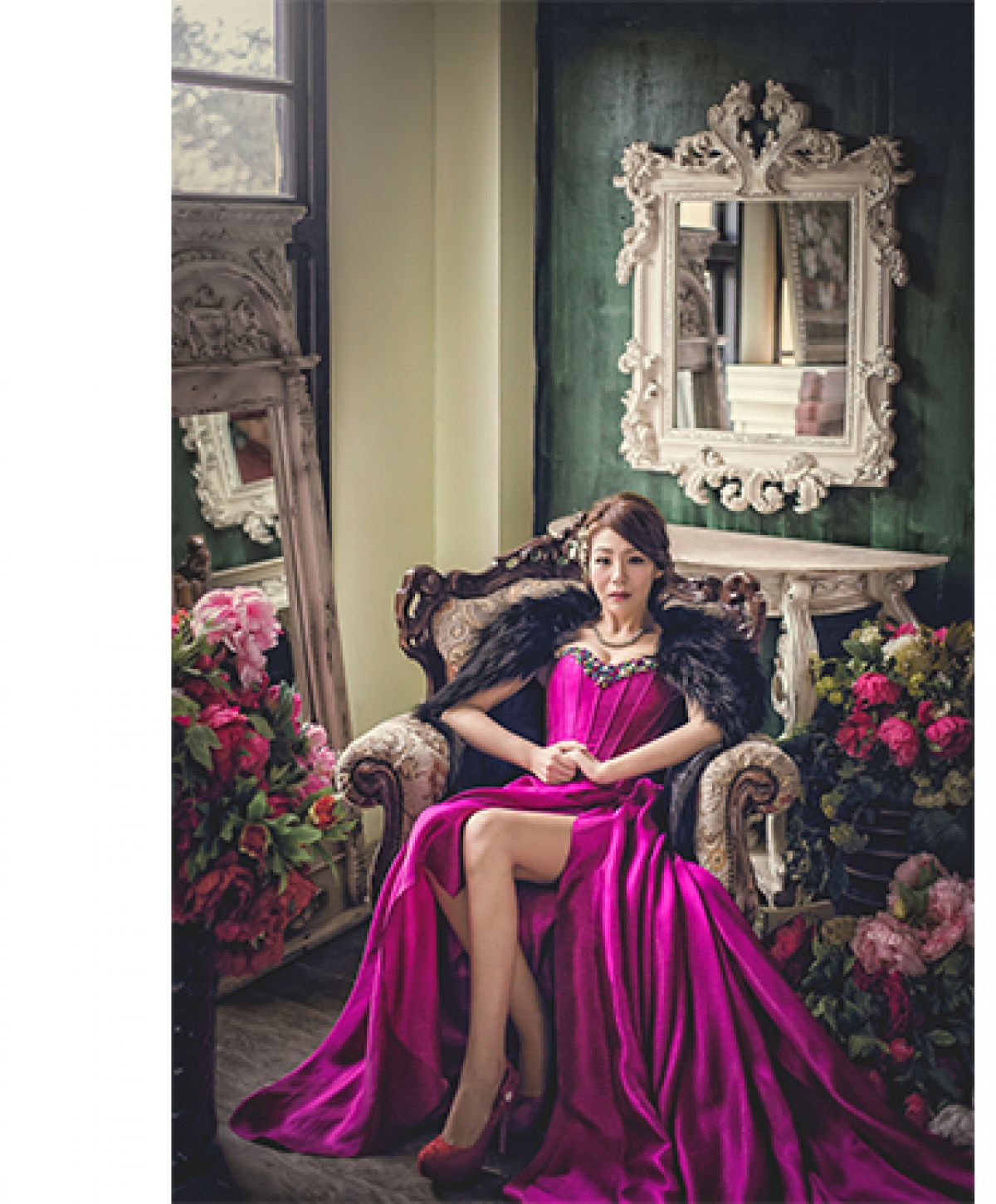 9. Datun Manor (大屯莊園婚紗攝影基地)
Located at the foot of Datun Mountain, this mansion is a striking combination of wilderness beauty and elegant architecture. The romantic European overtones ties in the rolling fields, flowerbeds, and lakes as well as the range of indoor studios. You'll feel like you're actually in Europe, breathing the rich history and culture of the country that birthed the Renaissance.
10. Tatung University(大同大學)
Tatung University's splendid white European buildings have turned it into a hotspot for pre-wedding photos. It's practically a mini-Europe. Other than the majestic main structure, it boasts Roman-style corridors, fountains and other constructions. White Western gowns or crimson Chinese robes—they all match.