Marital Bliss Sealed with a Kiss at Centra Villas Samui
If privacy and tranquility is what you desire for a wedding, then the Centra Villas Samui is the heaven that you've been looking for all this time.
Saying I do in some of the most romantic destinations around the world is quickly becoming a bucket list dream of many couples who are about to be married. A wedding is a once in a lifetime moment, and every moment of it should be nothing short of spectacular, right? Even when it comes to the wedding venues.
If an enchanting tropical ambience with a private beach that spills over into the crystal-clear waters is what you're after, then you've found the perfect resort for you. If privacy and tranquillity is what you desire along with those other traits, then the Centra Villas Samui is the heaven that you've been looking for all this time.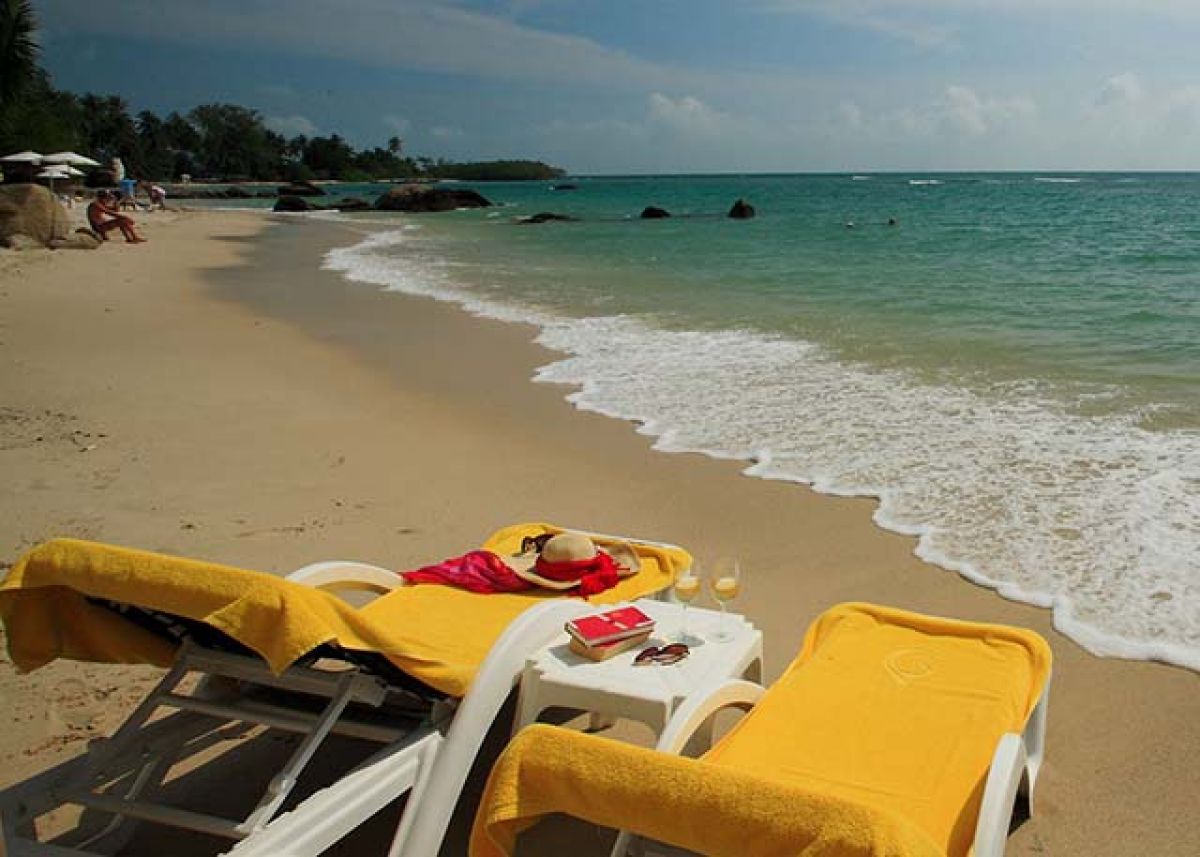 About Centra Villas Samui
The Centra Villas Samui calls the southern tip of Samui Island home, a mere 10 minutes away from the popular Lamai Beach. The only way to describe this resort would be as a perfect first-class hideaway that is nestled in a tropical environment. 102 villas seem to blend in oh so effortlessly with their verdant environment as they cascade down a gentle hillside towards the resort's private beach area.
The Centra Villas Samui is the epitome of a carefree wedding set in a location that can only be described as a little piece of heaven on earth. The resort's 102 southern Thai style villas each come with its own private terrace for you to luxuriate in the cool breeze as you take it the panoramic views that surround you. There's plenty of room for you and your guests to feel right at home, even indulging in the outdoor Jacuzzi or private swimming pool for that extra relaxation time before the big day.
As for the wedding? Well, you've got choices there too. Which of the Centra Villas Samui's three wedding variations would you want to go with? Let's take a look at what each of them have to offer.
Western weddings have always been a favourite of many, as is the resort's Thai wedding celebration too. Western weddings mean embracing this new chapter of your life surrounded in one of the most picturesque settings you would have ever laid eyes on, while the Thai wedding celebration is a way of really connecting with the local culture and tradition of the island. Whether you choose Western or Thai, either way you'll be in for the celebration of a lifetime in the very capable hands of the Centra Villas Samui wedding coordinators.
Tropical beginnings and intimate wedding celebrations are what it's all about when it comes to celebrating that magical thing we call love. The Centra Villas Samui is ideal for the couple seeking a minimalist and intimate ceremony amidst the backdrop of one of Thailand's finest beaches where the sand is so soft it feels like a delicate carpet underneath your feet, and the waters are so blue they make you stop and stare at it in wonder. This setting is perfect for those who have already tied the knot and couples who are seeking an intimate wedding gathering with just a handful of guests.