WELCOME TO THE HITCHBIRD WEDDING AWARDS 2019!
Hitchbird is pleased to announce the inaugural Hitchbird Wedding Awards 2019! As a homage to our fantastic vendors across Asia, this is where we give credit to those who have really excelled in terms of successful wedding bookings as well as customer service. These awards act as a badge of honour and prestige that will elevate any vendor's reputation among their peers. We want you to be recognised for your hardwork and to enjoy an even better future ahead with Hitchbird.
Welcome to the Hitchbird Wedding Awards 2019!
Download Hitchbird's Wedding Awards 2019 Media Kit here
MEET THE JUDGES
Koh Samui
Jacqui, Owner
Samui Weddings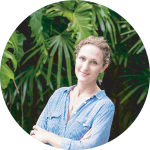 Juliette, Owner
Weddings on Samui
Danai, Owner
Danai Wedding Foto
Pui, Owner
Koh Samui Wedding Photography
Bali
Dhita, Owner
Majestic Events
Krabi
Jane, Owner
Vee - Organiser
Danang
Koji, Owner
B Productions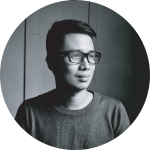 Justin Mott, Owner
Mott Visuals
Chiang Mai
Noi, Owner
Thai Wedding Ltd
Jit, Owner
Thailand Wedding
Bohol
Hanoi
Phuket
Hilary, Owner
Phuket Weddings and Events
Paul, Owner
Unique Phuket Wedding Planner
Gina, Owner
Gina Smith Photography
Malaysia
Ken, Owner
Kenfoo Wedding
Lee, Owner
Digimax Video Productions
Alin, Owner
Asian Atelier
Blaine, Owner
Blaine Robert
Hoi An
Trung, Owner
Ruxat Photography
Vietnam
Pham, Brand Rep
Bliss Vietnam
Palawan
Dyan, Owner
Dyan Collo Photohraphy
Boracay
Ronald
Ronald Socio Events
Hua Hin
Neha, Owner
Foreign Wedding Planners
Mai, Owner
Phamai Photography Studio
Maldives
Christophe, Owner
Christophe Viseux
Bangkok
Anoop, Head Photographer
Anoop
John, Owner
Indian Weddings in Thailand by John